Shira Player new Colorized Constellation Arts
The new constellation western arts reproduce as colorize.
Shira Player 2.1.2 version
In this release 2:1 resolution rate spherical projection panoramas can be show on dome by Shira Player.
You can present your high resolution indoor or outdoor panoramic images on your dome and navigate on image.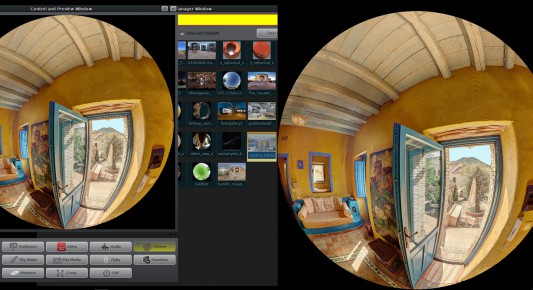 Usage:
- Copy your spherical images to "fulldome/panorama" directory.

- In Shira Player select Fisheye-Manager Window from Control Panel. 

- You can see your spherical images on the image list

- Double click one to display on the dome.

- You can use mouse for navigate on preview screen.
Shira Player 2.0.1 Bug fixed version.
Star Proper Motion script was added to "Favorites".
In this script date-time start from BC 100.000 to end AD 100.000 . Simulate star movement in this time periods. This request was made by Mr. Osamu Kato Altair LLC.
Fixed bug list below...
Shira Player 2.1 version
New version desktop application highlights are below
Spherical video playing capability
Added spherical video like "ricoh theta" camcorder videos play capability
as fulldome
To play spherical video
Copy spherical 360* camcorder videos into your fulldome directory.

Start Shira Player and select and play video

Shira Player recognizes it automatically.

You can change orientation by mouse from preview screen
Sample spherical videos
https://theta360.com/tr/gallery/videos.html
| | |
| --- | --- |
| Spherical format video screenshoot | Converted as live in Shira Player |
| | |
Shira Universe Promotional Video
This video is prepared by Osamu Kato (AltairLLC)