Cosmos Planetarium, Scotland
Details
Cosmos planetarium is a state of the art, fully digital, 360° immersive multi-media theatre experience. Their 6 metre mobile planetarium can accommodate up to 40 children or 25 adults - no need for expensive transport costs as they come to you!
Now, Steven Gray from The Cosmos Planetarium is testing and using ShiraPlayer...
MacOSX version is published
Details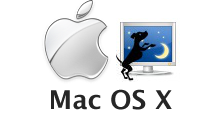 The ShiraPlayer for MacOSX version 1.5.1.1 is published.
This built is only for Intel 64 bit MacOSX computers.
I have tested on MacOSX 10.6 (Snow Leopard) and 10.9 (Mavericks)
You can download from here.
ShiraPlayer Sky Writer Feature
Details
Would you like to draw on dome?
Now Shira Player has "Sky Writer" feature. With this property you can write or draw anything on dome freely. For more easy draw you can use Touch Screen display as control window.
The Shira Player 1.7.0 has published with Sky Writer function. Also some bugs are fixed and includes change about user interface.
Sample Sky Writer Feature-1.
Sample Sky Writer Feature-2
"Custom data feature" for spherical mirror systems
Details
 After 1.5.0 version is published some users reviews showed that spherical distortion quality is not so great. For example from The Sri Sathya Sai Space Theatre ( http://home.saispace.in/ ) Hari Nandakumar's review ( http://hnsws.blogspot.com/2013/10/sureyyasoft-shira-player-mini-review.html )
With Paul Bourke's technical support I have added "Use Custom Data" feature to ShiraPlayer. I would like to thank to him.
Shira Player 1.5.1 is published.
.........