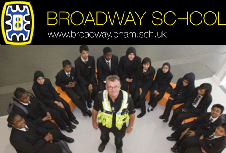 Ms.Valerie Barber has succesfully installed ShiraPlayer onto the Broadway School Cosmodome Planetarium system. 
Broadway School is a large senior school in Birmingham, England. Mr Stephen Hill is the primary contact person and he has indicated that he would be happy for the school name to be used for publicity regarding ShiraPlayer. 

Ms.Barber said that " Thank you very much for your help answering questions regarding ShiraPlayer. ShiraPlayer is an excellant piece of software!"
The planetarium is a 6 metre dome, Dell laptop and Dell 7609wu projector. They are using a mirror system in the planetarium.The dome is in use today teaching students astronomy. Brodway School Web Site : http://www.broadway-school.co.uk/index.php