1.8.9 version has several new features listed below: 
- New Scripts
+ New Horizon Spacecraft Pluto mission script
   Pluto texture taken by "New Horizon" mission, surprize script for this mission. (Include new horizion images and two audio files)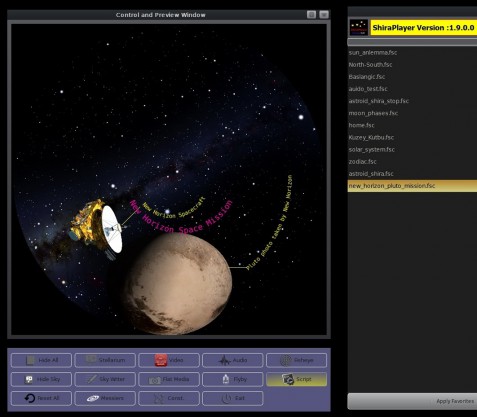 + Astroid_shira_start, astroid_shira_stop script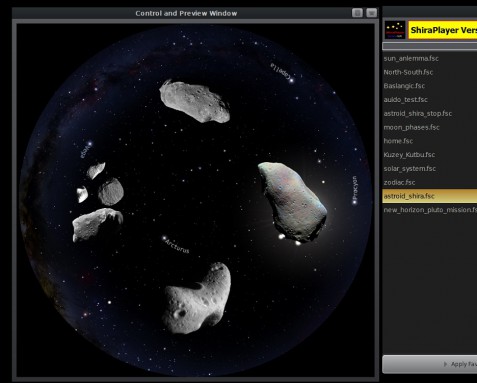 - New Landscape manager
  In addition showing sample screenshoot in manager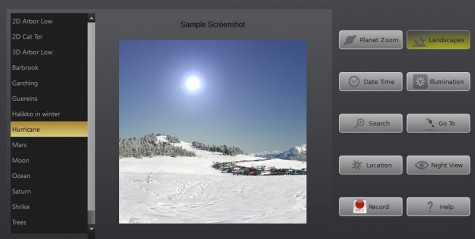 - New Audio manager 
  Audio files path must be audio directory in fulldome path.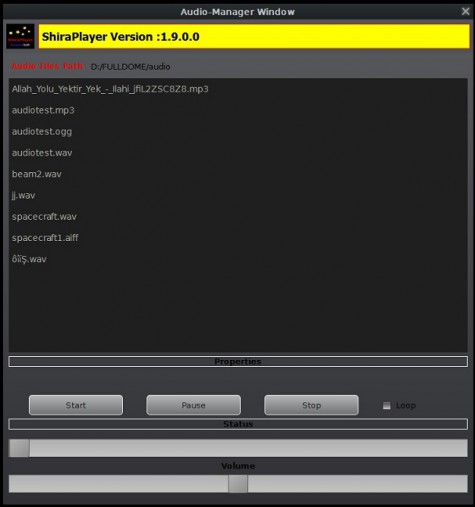 - Dome ligting-Illumination projection
    Red,Green,Blue and White color ambient lighting using projector. 
 - New reset all function, for return back initial settings.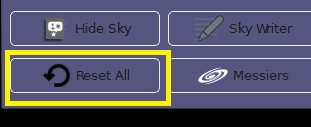 -Others
- Added new horizon pluto texture
- In flyby operation use click+left mouse rotate globe
- In messier catalog window added new checbox (Hide Landscape & Atmosphere) button
- And some bug fixes. 
List of modules that need to buy to use without watermark is below:
Module List
Fulldome Video Playback Manager
Flat Screen Playback Module
Record Manager Module
Sky Writer Feature
Fine-Tune Distortion Tool
From ShiraPlayer Console connect

Flyby Planets Module

Messier Catalog Feature
Constellation Window Feature
Planet axis and equator lines
StarTrails and limit star magnitude 
Download
To download please click this link to register to site. 
For price details and licenses contact us